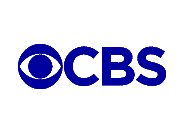 CBS is one of the largest television and radio broadcasting companies in the world and in 2016 CBS switched from managing their own FileMaker Server to using FMPHost to provide secure and reliable hosting of their mission critical FileMaker databases.
Among these databases is their graphics catalog; a repository of thousands of photography and artwork files used by many of their shows and programs on a daily basis.
With over 99.999% uptime in the years since their move CBS has continued to rely on and expand their services with FMPHost.
Start your 15 Day Free Trial of Fully Managed FileMaker Hosting TODAY!