360Works MirrorSync and Zulu Hosting
360Works products for the FileMaker platform are recognized the world over as adding unmatched capabilities to FileMaker Solutions.  While FMPHost supports most 360Works plugins as a part of our FileMaker Pro Database Cloud Hosting service this page allows you to easily deploy and host 360Works integration applications as well.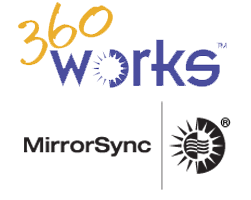 360Works MirrorSync 6 Hosting
360Works MirrorSync is the best way to use your FileMaker database on an iPad, iPhone, or laptop without a network connection. Work on your own offline database at the fastest possible speed, and sync your changes with FileMaker Server when you have working network access.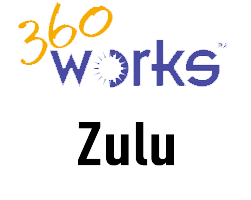 360Works Zulu 5 Hosting
360Works Zulu syncs FileMaker to iOS, OS X, Google Calendar, and Exchange/Office 365 calendars. Turn any FileMaker Server into a shared calendar server in a few clicks.  Simply subscribe to the calendar published by Zulu to view and edit your FileMaker event data.
Instant and Easy Application Deployment

360Works MirrorSync Hosting and 360Works Zulu Hosting from FMPHost automates the entire installation process.  After checkout you will be able to immediately login to your instance of MirrorSync or Zulu to configure your settings.  FMPHost also takes care of applying the application updates that come from 360Works.
360Works Apps Supported On All Of FMPHost's Hosting Platform

Enjoy the use of our enterprise grade FileMaker Hosting Network infrastructure to quickly integrate your data from various sources over gigabit connections to the Internet.  Plus, if you are already hosting your FileMaker database with FMPHost, the integration speed gets even better.