FileMaker Data API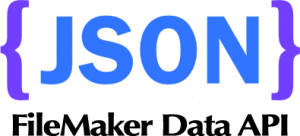 The FileMaker Data API, based on industry standard REST JSON operations, opens up a world of integrations for the FileMaker developer providing real business integration solutions in previously unavailable ways.  Your FileMaker solution acts as both a REST JSON client, using the native script steps in the familiar Script Workspace, and as a REST service when hosted on FileMaker Server.
Synchronize your CRM with your Mailchimp newsletter, take credit card payments with your solution using Stripe.com's JSON endpoints, expose your product catalog to third parties programmatically by providing your own endpoint.
The improved FileMaker Data API includes powerful new features including support for FileMaker scripts and the ability to upload files to container fields.
The FileMaker Data API also has a more standardized API format to make it easier to work with. Connect your FileMaker data to other popular apps and web services with this REST API.
Start a 15 day free trial of the FileMaker Data API TODAY!