FMPHost will be attending FileMaker DevCon 2016 in Las Vegas, NV starting on July 18th. FileMaker DevCon is the go-to event for all things FileMaker.  Meet other developers and solution providers who love FileMaker and help make the FileMaker Community so valuable. 
Got a Minute?
Come say "Hi" to Carl and Jimmy at the FMPHost and enter to win a new Apple Watch!  We'll have one drawing for a 42mm Apple Watch with a dark blue band.
In addition to the Apple Watch, we are giving away FMPHost ball caps while supplies last.  If you have your "Don't Gamble with Your FileMaker Hosting" t-shirt from last year's DevCon then come wearing it for a double entry for the Apple Watch!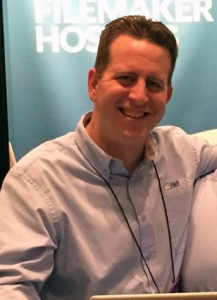 Also at FileMaker DevCon, Carl Horton will demonstrate the new FileMaker 15 Dedicated Database Hosting Service during his "Hosting Custom Apps – Made Simple" session Tuesday afternoon at 3:45 pm in the Nolita 2 conference room.  The FileMaker Pro RemoteApp service will also be demoed and Carl will answer any questions you have about our services or FMPHost.
FileMaker DevCon promises to be eventful and informative.  We can't wait to see you there!