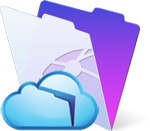 FMPHost is proud to announce the availability of our new FileMaker 15 Dedicated Database Hosting Service in Sydney, Australia.  The service was already available in our Atlanta, Los Angeles and London data centers.
With our FileMaker Dedicated Database Hosting, we've put the emphasis on your databases.  All of the server setup, installation and security configuration, including the use of a valid SSL certificate is already done.  The moment you sign up for the free trial you will be able to start uploading and sharing your databases through our to use control panel management system.  Of course, if you need all of the options available under the FileMaker Server Admin Console then that is available too.
FileMaker Dedicated Database Hosting complies with FileMaker's new End User License Agreement restricting hosting companies from grouping customers together on the same instance of FileMaker Server 15, such as is done with FileMaker Pro Database Cloud Hosting plans.  The popularity of those plans was due to lower costs to entry and having FMPHost fully manage the database server.  With FileMaker Dedicated Database Hosting, FMPHost continues those benefits by installing our proprietary management platform on the dedicated server which allows for aggressive pricing as a multitude of servers can be managed in bulk.  Server resource limits are also reduced to what the typical database hosting customer requires.
FMPHost understands that your data is valuable and goes the extra mile to protect it. Every night a live snapshot of your database is taken and archived off of your server and made available in your control panel for immediate download. You can also initiate your own backups at any time. As an additional measure of protection, FMPHost provides our Remote Backup feature which automatically pushes the backups to you every time one is created.  FMPHost supports emailing your backup as an attachment, transferring it to your FTP server or placing it into your Dropbox folder. Never worry about losing your data again.
FileMaker Dedicated Database Hosting is designed for customers who want a managed, low cost alternative to traditional dedicated server hosting.  Unlike our FileMaker Server Hosting plan, our FileMaker Dedicated Database Hosting plan only backs up the databases and not the entire server.  In the unlikely event your server becomes unrecoverable, we will redeploy a new server instance and restore your backed up databases.  Because FMPHost manages these plans in bulk and cannot backup anything but the databases we do not provide access to the remote server desktop or allow the installation of any other software (aside from FileMaker plugins) or services.
Click here to view our FileMaker Hosting Services Comparison page.
Click here to start your 15 day free trial of the new FileMaker Dedicated Database Hosting Service.