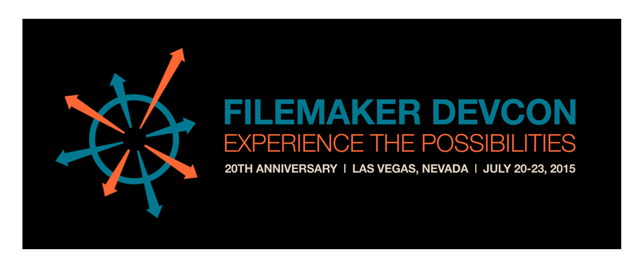 Visit FMPHost at FileMaker DevCon 2015 in Las Vegas, NV starting July 20th through the 23rd at booth 16.
Come to the FileMaker Developer Conference 2015 and discover what you thought wasn't even possible in solution development.  Join more than 1,200 developers from around the world at the 20th anniversary conference while you choose from more than 60 sessions on in-depth topics that cover design, mobility, core development, web, business, and innovation. Learn tips, best practices, and techniques to building powerful solutions that provide the best possible user experience for your organization or your clients.
Best of all, your friends at FMPHost will be there in person at booth 16 to greet you, talk to you face to face about your experience using our company and answer all of your questions.